The ALL-IN-ONE POS System
Eliminate the need for multiple hardware devices and streamline operations. Fewer devices mean lower procurement, setup, and maintenance costs for you and your retailers.
ALL - IN - ONE video showcase
Experience the ease of our All-In-One POS System firsthand by exploring our video showcase. Watch as we demonstrate the system's features and capabilities, providing a visual guide that brings its efficiency and user-friendliness to life. 
The intuitive user interface simplifies the process of selecting or entering products, reducing errors and saving time.
Accept payments for entered products with a single press of a button, no matter if your customers prefer to pay by card or cash.
Experience uninterrupted service, ensuring seamless operations in the absence of power.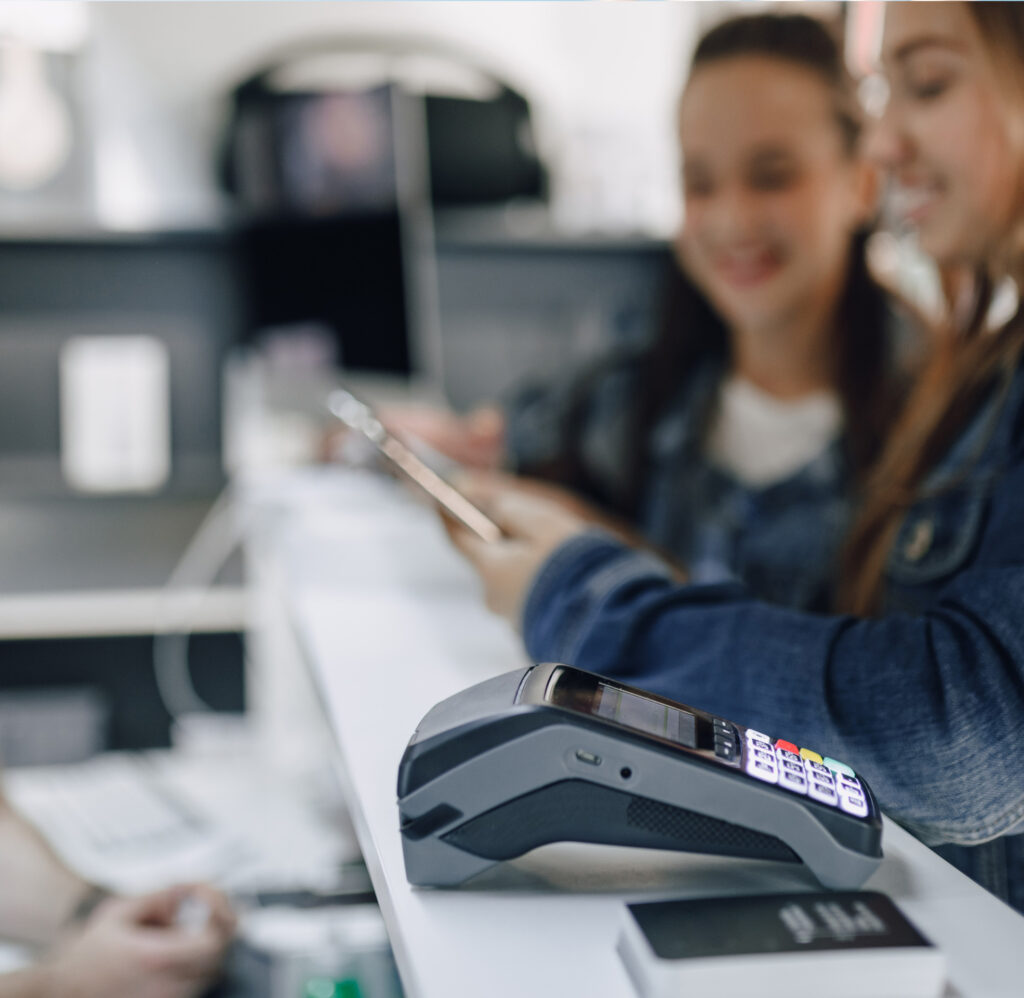 The EPS LT Mobile, ALL-IN-ONE POS system provides you with the ability to conduct sales uninterruptedly, enhancing business flexibility and customer service quality. Embrace the future of banking with confidence, knowing your institution is equipped with a versatile tool designed to maintain impeccable service standards under all circumstances.
On the main screen, you will see a user-friendly interface displaying all your products. You can also manually enter product details, if the product have not been added the main screen.
Now, it's time for payment. The system allows for multiple payment types including cash, card, or a mix of both.
Ready for the Next Customer!
The system then automatically resets to the main screen, ready for the next transaction.
You can focus on your core banking services, leaving the technical support to us. Our dedicated team is available around the clock to promptly resolve any issues, reducing downtime and ensuring smooth business operations for your retailers.
Discover more about our innovative All-In-One POS System through this comprehensive Q&A section.
Let this be your guide to understanding how our POS system can transform your retail experience offering.
Why Choose Our All-In-One POS System?
Elevate your business and retail experience with our All-In-One POS System. It's not just a product: it's a key to unlocking greater efficiency, profitability, and customer satisfaction.
SUPPORT 24/7
PAGALBA 24/7